With over 24 years of experience in medical equipment repair.  We hire the very best technicians and certify them on the major brands we carry within our stores. We are ready to serve your repair and warranty needs. To schedule a repair with us, click the link below or contact us at 801.506.1877.
Repair Services Include:
Power Wheelchairs
Manual Wheelchairs
Scooters
Lift Chairs
Stair Lifts
Vehicle Lifts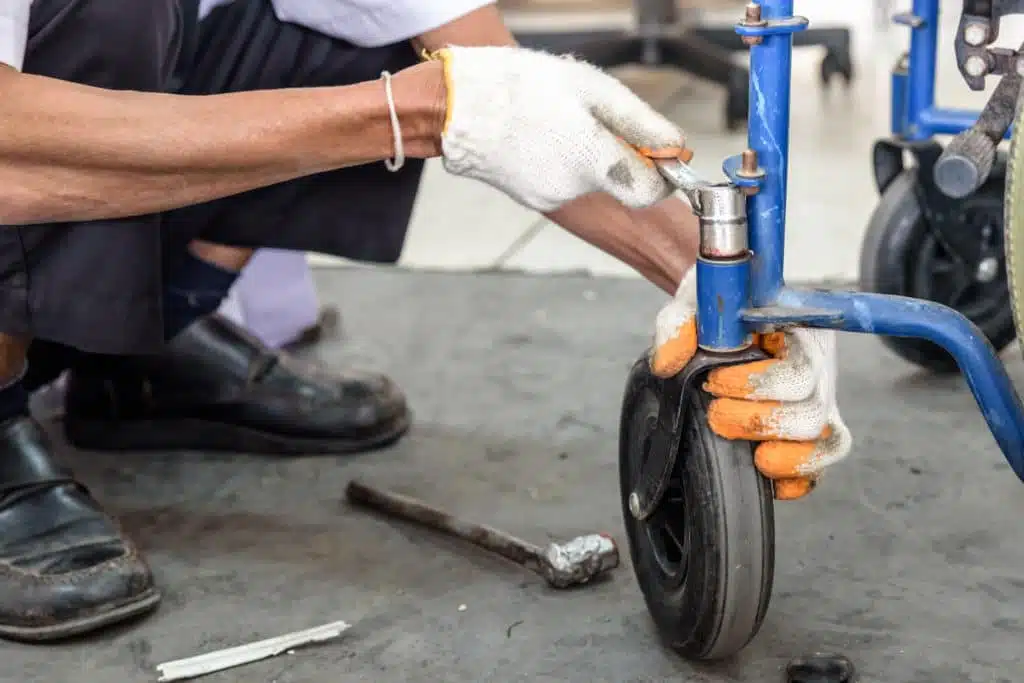 List Of Our Repair Services
Power Wheelchairs
Manual Wheelchairs
Scooters
Lift Chairs
Stair Lifts
Vehicle Lifts
Schedule Same-Day Battery Replacement
Contact Us For A Repair Request
Alpine Home Medical offers delivery and pickup in SALT LAKE COUNTY only.
$100 TRAVEL FEE FOR DELIVERY AND PICKUP
Hours
Monday – Friday: 9am – 5pm
Phone Number